Can the flat rate system work better for a team?
If you've been working in an automotive shop for longer than about fifteen minutes, you know what the flat-rate system is and how it works. The system promotes some behaviors and disincentivizes some others—for better or for worse. Over the years, I have become pretty convinced that the flat-rate system works better for teams than it does for individual techs. Here's why.
In most shop environments, techs are divvied up by skill level—A, B, and C are the common designations a tech receives throughout his or her career. For conversation's sake, it should probably be hashed out roughly what we're speaking about here. C-level techs can replace some parts on a vehicle. A-level techs will be capable of replacing most or all parts on a vehicle, but also correctly troubleshooting and diagnosing failures in complex systems. B-level techs sit in the middle somewhere, of course. (I'd also like to go on record as saying that those are not judgments of a tech's value, just their ability. I've known some phenomenally driven techs who were not A-level. We'll talk about one in a bit.)
I may be generalizing a bit here, but A-level techs skew a little older, primarily because to be an A-level tech one needs experience, and experience takes a little time. On the other end of the spectrum, we have techs who are usually light on skill and ability, but ideally have higher-than-average motivation to succeed in the field, a willingness to please, and often a strong back. (C-techs often are a bit younger due to that experience thing, and the pay rate for a C-tech isn't always "raise a family on this" wages.)
There's not much motivation for an A-level mechanic to train a C-level tech—he'd be slowing down his work and earning less money, and to what end? To create another tech in the shop who can take those jobs off his schedule? And the B-level tech is in a similar quandary. Thus, in most shops, the lube rack is populated by C-level techs who sometimes wind up leaving for the opportunity to move up as a B-tech in a different shop.
A C-level tech takes on more of the not-so-desirable jobs than the A has to. (Rank has its privileges.) LOFs and tire mounting/rotation come to mind for the C-level techs. Some of the more aggressive B-level jobs are no walk in the park either, like hanging exhausts and beating on rust-frozen front-end parts. However, if a car comes in for a timing belt change and a set of tires, no A-tech in the world is going to turn that ticket down—but rolling four wheels and four tires to the tire machine and back and lacing the discarded tires in the stack is definitely not the money-making end of that repair ticket. Heck, sometimes just scrabbling on a cold floor in the winter to set the lift pads is hard on old bones.
Here is where a tech team comes in. An A-tech with a lift bay next to a C who can promptly shuttle cars into the shop, rack the vehicles, and handle oil changes and rotations will likely have good reason to help his neighbor become a better wrench. It won't be long before that C-tech moves up to tasks like fluid exchanges and more complex parts replacement because the junior wrench will have helped the senior one move faster and turn more hours. The trade gets passed along, and no one gets stiffed.
Whether A/B, A/C, B/C, or A/B/C, turning all of the jobs in the shop into team efforts promotes knowledge transfer to the less-experienced techs, and the cost of their tuition is physical labor—sweat equity. Remember that tech I told you about at the beginning of this article? I knew a pair of techs, one A and one B who worked as a team and had for years. The A-tech was a wizard diagnostician, and the B-tech was able to turn wrenches at a blinding pace. The A-guy would diag everything and pass it off, and both mechanics were pretty happy with this arrangement.
Whether this team approach gets implemented at a shop level or individually between willing techs, there's something to be said for having multiple sets of eyes on a vehicle. A switch to this system sets the table for a tech being able to work past physical prime by removing some of the physical limitations of this line of work. I think a budding mechanic will get up to speed faster in a controlled environment to boot, lengthening an automotive career on both ends, which is probably significant given the existing paucity of good mechanics.
Give it a try. What do you have to lose?
The articles and other content contained on this site may contain links to third party websites. By clicking them, you consent to Dorman's Website Use Agreement.
Shop Press Comment Policy
Participation in this forum is subject to Dorman's Website Terms & Conditions. Please read our Comment Policy before commenting.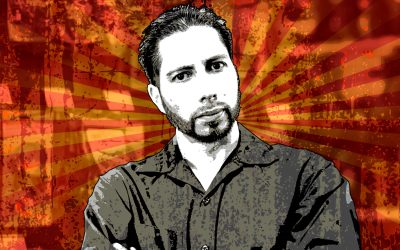 If you write service or sell parts, angry customers on the other side of the counter are an occasional part of the...