Howdy! Welcome to Shop Press, a hub for news, stories and ideas from Dorman.
Perhaps unsurprisingly, Shop Press has an automotive focus. We're betting that if you're here, you do too.
You'll probably feel right at home here if you write service, work a parts counter, or live life in a lift bay. Hardcore DIYers, we expect you'll also like what we have to offer. You'll mostly see articles focused on automobiles and light-duty trucks, but for those of you with eclectic tastes, we'll occasionally be serving up articles on the odd tractor, medium- or heavy-duty vehicle, motorcycle, PWC, and other "not-a-car" contraptions.
And what do we do? Well, we want to create awesome stuff for you to read and watch, of course. We're not going to focus on the latest model-year changes in new vehicle, nor will we spend much time ogling the latest automotive exotica; that's not our superpower. We will have stories involving all the stuff it takes to keep aging vehicles in service—tips, techniques, products, and the occasional rant or two. We keep a pretty sharp eye on nascent automotive technologies that seem to affect us a short while after they start malfunctioning, and we also strive to create an active community where like-minded people with dirt under their nails can hang out and shoot the breeze. We'll throw in interesting news and stories we come across. We'll throw in a little entertainment as well.
Thanks for stopping by. We're hoping we can earn a little place in your daily routine. All of us here at the Shop Press are eager to bring you experiences, insights, and goings-on from shops all over the world. We're writing and researching for you, so don't hesitate to tell us what's rad, what isn't working, or what you want to see.
Want to learn more? Click here to meet our writers. Have any questions or ideas for articles you'd like to see? Leave us a comment below or shoot us a note at ShopPress@DormanProducts.com.
The articles and other content contained on this site may contain links to third party websites. By clicking them, you consent to Dorman's Website Use Agreement.
Shop Press Comment Policy
Participation in this forum is subject to Dorman's Website Terms & Conditions. Please read our Comment Policy before commenting.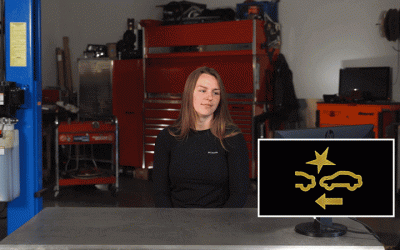 Description Think you know your dash lights? Shop Press contributors Keith, Miriam, Chris, and Greaser try their best...