150+ of the truly best songs about cars, trucks and driving
You can read our methodology below, or click here to skip right to the playlist.
Wrenching on cars and listening to music go hand in hand. Any work with your hands sure goes a lot faster and easier when you've got good tunes in the background. It gives you a little more energy and motivation to get the job done … or at least take your mind off the really crappy jobs.
At the same time, cars and trucks are also a fairly common theme in music, whether in the titles, lyrics or album titles, and even artist names themselves. You can pretty easily compile several hours of songs with some sort of automotive allusion – probably a whole workweek's worth if you also count any reference to roads or driving in general. There are almost countless songs that briefly mention someone driving to or from something, use a vehicle or road as a metaphor for something else, or just have a stray mention of a Chevy or Benz.
There are far fewer, but still quite a few, great songs that are truly about cars and trucks. Songs where the story is centered on a vehicle, or it's at least a consistent theme throughout, and not just a convenient rhyme. These songs actually describe the artist's passion for (or frustration with) their automobile.
Wouldn't it be awesome to have a playlist of all these automotive-themed songs that you could throw on in the garage? Certainly a lot better than the AM, FM or even satellite radio most shops seem to have playing constantly, recycling the same tired songs or predictable hot takes. It also adds something when the music's relevant to what you're doing, just like love music on a date, party music at a party, or workout music at the gym.
You would think someone would've already put together a definitive list somewhere. Surprisingly not, at least as far as we could find.
Oh sure, there are plenty of lists online like "greatest songs about cars and driving," but almost every one we found was totally superficial. Not calling anyone out here, but the top Google hit for "songs about cars" when we were writing this was an article titled "100 Greatest Songs About Cars and Driving," and we couldn't say it better than one of the commenters: "It's amazing how many songs on this list have NOTHING to do with cars!"
It's like, sure, "Highway 61 Revisited" by Bob Dylan has highway in the title, but the rest of the lyrics have precisely zero to do with cars or driving. "Life in the Fast Lane" by the Eagles is about a hard-partying lifestyle, and just happens to use an automotive idiom. "99 Problems" by Jay-Z is about a bunch of his problems, one of which happens to involve getting pulled over by the police. "Backseat Freestyle" by Kendrick Lamar is supposed to be a freestyle in the backseat of a car, and only mentions a Maserati in one line, but that's apparently enough to get it on several lists titled something like "Best Rap Songs About Cars." Like, c'mon, did they even listen to the songs?
The other thing that's annoying is every list we found was genre-specific. For instance, it would only have rock, or only country, or only hip-hop, when all these genres are filled with memorable automotive references. Not sure if this is some kind of apparent bias in these lists, but our team likes good music of all varieties, and you or your team might have varying tastes as well.
So, the Shop Press team started compiling a list of anything we could think of, and pretty soon we had hundreds of songs and hours of music, which we winnowed down to what we thought were the best songs that are actually about cars and trucks. Here was our criteria.
1. Must have a true automotive theme
This was the hardest part, because sometimes it was obvious, while other times it was more of a judgement call. We considered how extensive the references were throughout the song. Is the automotive reference only one line, or one verse? If you removed the motor vehicle mentions, would the song substantially change?
Of course, many songs just use automotive references as thinly veiled sexual metaphors. As one writer noted in an essay on Prince's "Little Red Corvette," "From Robert Johnson's 'Terraplane Blues' through Chuck Berry's 'Maybellene' and even the Beach Boys' 'Little Deuce Coupe,' the car is fast, beautiful, and dangerous: You want it, but you know you should know better. Car songs are songs about lust."
When this was clearly the case, we allowed it if the automotive element was thorough. "Trampled Under Foot" by Led Zeppelin, for instance, is pretty clearly "talkin' 'bout love," but it features nine verses of car references, so we included it.
It was very hard to stick to this rule, not only because it's debatable, but also because it meant we had to cut a bunch of tracks that we really love, but didn't truly fit the theme. In addition to the songs mentioned above, other examples of exclusions include:
One of the hardest cuts was "Life to Fix" by The Record Company, which could definitely be an auto repair anthem, although the lyrics are ostensibly about putting a life back together, not a Jeep. Just goes to show we took this mission seriously.
2. Must be relatively safe for work
We all know the F-bomb is one of the most well-worn tools in any mechanic's tool box, but we also know that doesn't mean all shops want to be blasting explicit music. It's not a great look if the service writer opens the door to the garage and the customer hears Dr. Dre painting a vivid verbal picture about sex, drugs and murder on "Let Me Ride."
That meant we didn't include anything that was absolutely NSFW, while still letting a few expletives here and there slide. We took the PG-13 approach – a few curses or obscene references was OK, but if it was clearly excessive it got cut. Some songs had censored versions available on Spotify, but that felt even more lame to us.
This unfortunately led to cutting a bunch of classic songs. Some of the younger people on the team were heartbroken when we had to delete a few of these tunes:
Another honorable mention here was "Regulate" by Warren G and Nate Dogg. This one was a stretch – think window regulators. Of course, it's neither about cars nor safe for work, but extra credit for creativity.
Are we totally overthinking this? Yes, we are absolutely are. But at least now you know why some seemingly obvious and undeniably good songs aren't on the list. And if you want to create your own playlist that's a little less literal, or a little more vulgar, you've got some suggestions to get started.
Unveiling the best songs about cars and trucks
So, without further ado, we introduce to you the definitive playlist for when you're working on cars or driving them. You can start playing list embedded Spotify playlist below right now, or see the full list in text below it (note that Spotify apparently has a limit on songs in an embedded playlist, so it only displays 100 here, but if you open in Spotify you'll see the full list). If you like it, make sure to favorite it and add it to your library. We're always adding new songs!
Browse the full song list
"Daddy's Cup" – Drive-By Truckers
"My Hooptie" – Sir Mix-A-Lot
"One Piece at a Time" – Johnny Cash
"My Truck" – Breland
"Trampled Under Foot" – Led Zeppelin
"Pink Cadillac" – Bruce Springsteen
"Gear Jammer" – George Thorogood & The Destroyers
"4X4" – Hardy
"Crown Victoria" – The Presidents Of The United States of America
"Mustang Sally" – Wilson Pickett
"The Boomin' System" – LL Cool J
"Ride" – ZZ Ward, Gary Clark
"Driving My Toyota" – Keoni Thompson
"My Ol' Bronco" – Luke Bryan
"Roadhouse Blues" – The Doors
"Red Barchetta" – Rush
"Me, My Baby And My Cadillac" – Sleepy Brown
"Low Rider" – War
"Fuel" – Metallica
"Hot Rod Lincoln" – Commander Cody And His Lost Planet Airman
"You're Gonna Get Yours" – Public Enemy
"Rollin' In My Rolls" – Moon Martin
"80s Mercedes" – Marren Morris
"Stickshifts and Safetybelts" – Cake
"Jerry Was A Race Car Driver" – Primus
"Suicide Doors" – The Reverend Horton Heat
"Built For Speed" – Stray Cats
"Makin' Thunderbirds" – Bob Seger
"Blue Tacoma" – Russell Dickerson
"G.T.O." – Ronny & The Daytonas
"Camaro" – Kings of Leon
"'92 Subaru" – Fountains of Wayne
"Voodoo Cadillac" – Southern Culture on the Skids
"Crawling from the Wreckage" – Dave Edmunds
"Trans Am" – Thompson Square
"Cars" – Fear Factory
"409 (Stereo)" – The Beach Boys
"Roadrunner" – The Modern Lovers
"Brand New Cadillac" – The Clash
"Six Days On The Road" – Dave Dudley
"I'm In Love With My Car" – Queen
"Ride On Josephine" – George Thorogood & The Destroyers
"Cruise" – Florida Georgia Line, Nelly
"My Truck" – Gretchen Wilson, Josh Malter
"NissanHondayChevy" – Joell Ortiz, Jim Jones
"Highway Star" – Deep Purple
"Skidmarks On My Heart" – The Go-Go's
"New Old Trucks" – James Barker Band, Dierks Bentley
"She Runs Hot" – Little Village
"She Loves My Automobile" – ZZ Top
"Ford Econoline" – Chuck Prophet
"Fun, Fun, Fun" – The Beach Boys
"Trans Am (Highway Wonderland)" – Sammy Hagar
"Big Ol' Truck" – Toby Keith
"Heavy and Rolling" – Mark Ronson, Andrew Wyatt
"The Last Chance Texaco" – Rickie Lee Jones
"Hey Little Cobra" – The Rip Chords
"No Particular Place To Go" – Chuck Berry
"Mercury Blues" – David Lindley
"Something' 'Bout A Truck" – Kip Moore
"Crosstown Traffic" – Jimi Hendrix
"Truck Drivin' Man" – Lynyrd Skynyrd
"Silver Thunderbird" – Marc Cohn
"Rocket 88" – Jackie Brenston & His Delta Cats
"Little Deuce Coupe" – The Beach Boys
"Western Star" – Tim Hus
"Rapid Roy (That Stock Car Boy)" – Jim Croce
"Chevrolet" – ZZ Top
"Diesel Smoke, Dangerous Curves" – Red Simpson
"The One I Loved Back Then (The Corvette Song)" – George Jones
"Panama" – Van Halen
"Studebaker" – Jordan Zevon
"Grey Cortina" – Tom Robinson Road
"Rev on the Red Line" – Foreigner
"Range Rover" – Ben Rector, Steve Winwood
"TRUCK" – Hardy
"Automobile" – John Prine
"Cars That Go Boom" – L'Trimm
"Car Trouble" – J-Live
"Cadillac Ranch" – Bruce Springsteen
"Wheels of Steel" – Saxon
"Cool Little Car" – John Lee Hooker
"Katie Wants A Fast One" – Steve Wariner, Garth Brooks
"455 Rocket" – Kathy Mattea
"CR-V" – Cuco
"I Miss That Whip" – Anderson .Paak
"Slab Sittin Low" – Paul Wall
"Who's Cadillac" – Gucci Crew II
"Rollin" – Calvin Harris, Future, Khalid
"Ride to Live, Live to Ride" – Twisted Sister
"Chevette" – Audio Adrenaline
"Hell On Wheels" – Fu Manchu
"Saab 900" – Honey.
"Rev It Up And Go" – Stray Cats
"Rhythm From A Red Car" – Hardline
"Survival Car" – Fountains of Wayne
"Champagne Corolla" – Justin Townes Earle
"Six Days On The Road" – Steve Earle
"In The Curve" – The Avett Brothers
"'62 Chevy" – Keb' Mo'
"Sexsie Volvo" – The Get Me Downs
"Car You Drive" – Jonah Tolchin
"Radar Love" – Golden Earring
"USS Zydecoldsmobile" – Jimmy Buffett
"Chevy Van" – Eric Church
"'59 Impala" – The Ultra Kings
"Long White Cadillac" – Dwight Yoakam
"Mary New Car" – Tom Petty and the Heartbreakers
"Dune Buggy" – The Presidents Of The United States of America
"Racing in the Street" – Bruce Springsteen
"Dead Man's Curve" – Jan & Dean
"Contact" – Phish
"Drivin' My Life Away" – Eddie Rabbitt
"Airstream Driver" – Gomez
"A13, Truck Road to the Sea" – Billy Bragg
"Traffic Jam" – James Taylor
"Dodge Veg-O-Matic" – Jonathan Richman & The Modern Lovers
"Always Crashing in the Same Car" – David Bowie
"Police Car" – Larry Wallis
"Pull Up To The Bumper" – Grace Jones
"Car Song" – Elastica
"Cars Are Cars" – Paul Simon
"Devil in My Car" – The B-52's
"Look At That Cadillac" – Stray Cats
"Beep Beep" – The Playmates
"Lord, Mr. Ford" – Jerry Reed
"Run It" – The Replacements
"Old Blue Car" – Peter Case
"A Gallon of Gas" – The Kinks
"Motor Mania" – Roman Holliday
"Motor Bikin'" – Chris Spedding
"Rev It Up" – Jerry Harrison
"Chevrolet" – Radio Commercials
"Sweet Hitch-Hiker" – Creedence Clearwater Revival
"Share the Road" – CaptC
"On The Road Again" – Willie Nelson
"Radar Gun" – The Bottle Rockets
"Me and the Boys" – NRBQ
"Drive (For Daddy Gene)" – Alan Jackson
"Blue Thunder" – Galaxie 500
"Highway Patrol" – Junior Brown
"Runnin' Down A Dream" – Tom Petty
"Get out of Denver" – Dave Edmunds
"(I Wanna) Drive" – Jamie Anderson
"Carburetor" – Gene Mills
"15 Days Under the Hood" – Plump Daddy J & The S'htangs
"The Car Was The One" – Mark Knopfler
"Yellow Datsun" – Peter Lehndorff
"Chevys, Hemis, Yotas & Fords" – Granger Smith
"

Dawggy Mountain Breakdown" – David Grisman (Theme Song from Car Talk)
A few additional notes on the selections here:
The range of vehicle makes and models turned out to be a lot broader than we expected going into this. You've got plenty of the prestige vehicles from different eras – Cadillac, Camaro, Corvette, Land Rover, Mercedes, Mustang, Rolls Royce, Thunderbird, Trans Am, etc. – but we also found some passionate references to the Civic, Crown Victoria, Malibu, Subaru, Toyota, Western Star and more.
"Daddy's Cup" by Drive-By Truckers is both a foot-stomping, inspiring story and the rare automotive-themed song by a band with an automotive-themed named. Despite all that, we didn't find it on a single other list of car songs. This is an absolute crime.
"Gear Jammer" by George Thorogood & The Destroyers might be the best heavy-duty truck driving rock song ever, and we also didn't see this on a single other list we found. Doesn't make any sense.
"You're Gonna Get Yours," an ode to Chuck D's Oldsmobile 98, was the first song on Public Enemy's debut album, and, again, was absent from almost every other list we found of best hip-hop songs about cars.
Some songs, like "Trampled Under Foot" and "Skidmarks On My Heart," we had heard many times before but didn't realize how many automotive references are in the lyrics.
We cheated on the very lost song, "Dawggy Mountain Breakdown," which was the theme song for Car Talk, which has no lyrics and nothing to do with cars, per se. But, for us and other avid listeners, hearing that twangy bluegrass makes you immediately think of fixing cars.
What do you think? We plan to continue adding music whenever we find it, including any suggestions you have. If you think we missed anything, definitely let us know in the comments.
The articles and other content contained on this site may contain links to third party websites. By clicking them, you consent to Dorman's Website Use Agreement.
Shop Press Comment Policy
Participation in this forum is subject to Dorman's Website Terms & Conditions. Please read our Comment Policy before commenting.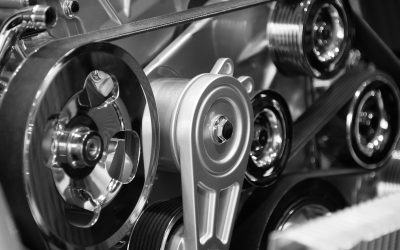 I'm going to share some theory behind bypassing air conditioning in this article. I recognize it may be elementary for...