Do self-service garages have a place in the auto care industry? This growing business thinks so.
Stew Waliser's new auto repair garage is opening this month, complete with 10 bays and a variety of lifts and equipment, like transmission jacks, engine stands, engine hoists, a spring compressor, a MIG welder and hundreds of tools.
The one thing he's seemingly short on is service technicians, but no one who works there actually performs any repairs – the customers do all the work.
Stew's Self-Service Garage, in a suburb south of Seattle, is one of the few do-it-yourself repair shops in the United States. Customers rent bay time, starting at $20 for a half-hour, and can access the lifts, equipment, vehicle service manuals and various consumables. There are trained staff members on hand who answer questions and give words of encouragement.
If that seems hard to believe, you're not the only one.
"One of the biggest components of marketing a self-service garage is just educating people on what it is," Waliser said. "When we first opened, it was a bit of an awakening for people who didn't really understand what I was saying."
Those people included potential clients, as well as nearby mechanics.
"Professionals who don't understand what we do, or who view us as competition, they do think the self-service garage is an abomination. They say it's a danger to society, and everyone who comes in is going to break their car. I've definitely talked to more than a handful of people like that," he said. "But other people who learn what we do realize we're a great in-between option. You're working on a car with a safety net and you're using all the right tools. When they get that, they're generally much more positive about it. Some shops even refer people to us."
Waliser got the idea a decade ago, sitting in his dorm room, planning how to fix the suspension on his Toyota Tacoma. He didn't have any training, but had taught himself a few things.
"Growing up, I was the kid who liked taking things apart and putting them back together. Then my dad bought me a car for $500 when I was 16, and told me if I wanted to keep it running I needed to learn how to take care of it," he said.
But, as a broke college kid, in the middle of winter, with snow on the ground, he just needed a heated indoor space to work on his truck. He called around to a few local garages to see if they would lend him a bay. Not surprisingly, they all shot him down.
So, two years later, he opened his own garage in nearby Kirkland. He's been busy enough to now open a second, larger location in Auburn, just northwest of Tacoma, Washington. By his count, there are only a few dozen similar businesses around the country, which he said is difficult to track because most don't last long. They either close quickly or wind up becoming a full-service shop. In fact, Tom and Ray Magliozzi, a.k.a. Click and Clack, the hosts of "Car Talk," first opened their own DIY garage in 1973, before converting it into a traditional do-it-for-me garage.
"It's a very unique service. We're democratizing access to the tools and equipment. It's overhead on demand," he said. "Our goal is to provide you with everything you need, so you just need to bring yourself and your car. We'll even order you the parts."
The clientele is a mix. Some are actually professionals – mobile mechanics, or pro techs freelancing. Some are experienced DIYers who want to do the work, but live in an apartment and simply don't have the space or tools. Some are less experienced, but are just looking to save money. And some have no experience at all, but want to learn. (In his area, that's a lot of software engineers.)
"If you're coming in and you've never worked in a shop environment before, we train you on the equipment and make sure you're using everything safely," he said. "Any given day we have one or two techs on hand who are basically supervising. We're there to help you along."
Of the tens of thousands of vehicles they've had go through their doors, Waliser said he's only had a few instances in which someone got themselves in deep trouble.
"The worst stories are probably timing belts," he said. "We hammer home that you have to do this right, or you're going to ruin your engine. Those are generally as bad it gets. I can count on one hand the number of times something catastrophic has happened with a repair. Your car's usually the second most expensive thing you ever buy. Most people are pretty risk averse in that sense."
Maybe for that reason, he said his team has never had to ask someone to leave because they were in way over their heads, although they have done so for other reasons.
"The only people we've kicked out are people who start drinking, refuse to stop, and then get belligerent. They say, 'Well, it's my car, I should be able to have a Miller Lite when I'm working on it,'" he said. "We've never kicked people out due to a lack of skill."
Waliser feels like the self-service model is something that could grow in the automotive aftermarket. With the price of real estate going up, it's possible more people will have the skills and know-how, but simply not the space. You can rent space from storage companies, and rent all kinds of tools and machinery to work around your house, why not rent a space and tools for your motor vehicle?
"We do find that we're that perfect in-between. There's definitely more demand across the country," he said. "My favorite saying is they stopped making dirt a long time ago."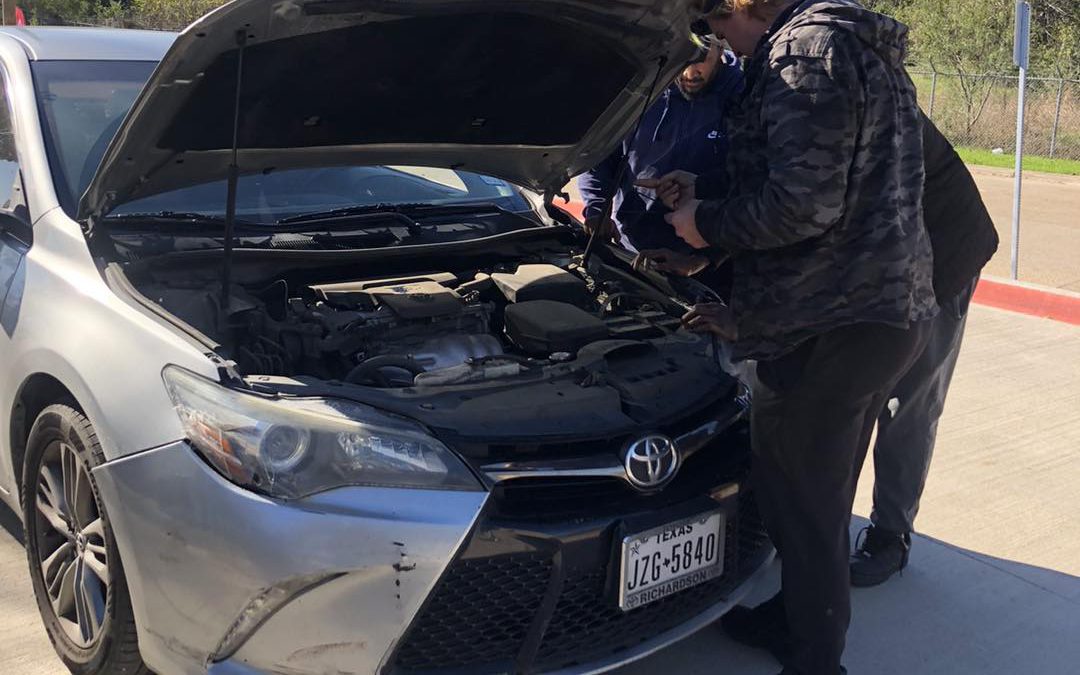 Autocare Haven uses donations and volunteers to subsidize service for vets, seniors, single parents and others.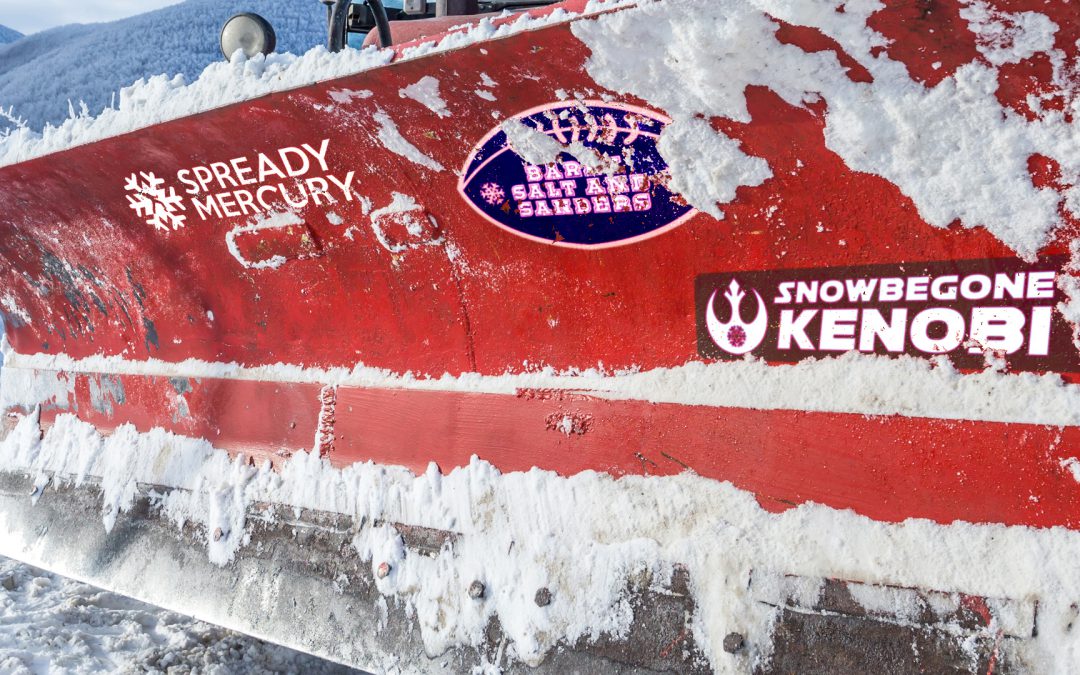 Colorado, Michigan, Minnesota, Ohio, Vermont, even Arizona, and many other state and city government fleets have held naming contests for their winter service vehicles. But who has the best?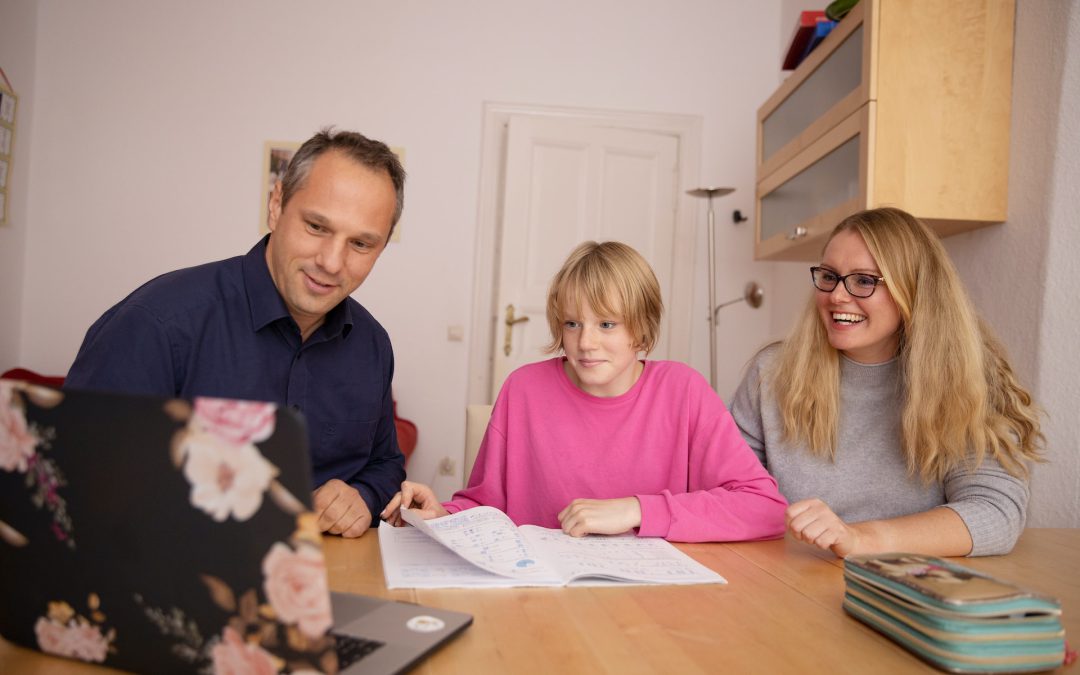 New report from IMR Inc. measures household perception of trade professions to help the automotive industry attract more skilled workers.