Serviceability Hall Of Shame: CDJR batteries
Serviceability Hall of Shame is an occasional rant on vehicles that were simply not made mechanic-friendly. Have your own repair nightmare? Let us know at ShopPress@DormanProducts.com.
Sometimes I marvel at the complexity of a task on a vehicle, and I'm sure you do, too. There are many considerations when a vehicle is being designed and engineered, and sadly, serviceability doesn't seem to be leading the pack—if anything, it's the opposite. Sometimes you get to be the bearer of that bad news that something is about to cost a customer a lot of money because it's gonna cost you a lot of time. Batteries in FWD Chryslers are just one such job, because they live in the dang fender.
The first time I encountered one of these was when I'd ventured out from behind the parts counter to install a battery I had just sold a customer, and boy was I ticked off. That was nearly 20 years ago. I think the car in question was a Sebring, but the procedure I am about to describe was the same for a ton of cars. Intrepids, I think. Journeys. Cirruses. (Cirii? Is it like Prii? Whatever. You know what I mean.) Breezes. 200s, and plenty of other stuff I'm not remembering.
I'm not just rambling about some weird old car design. In fact, I know most of you are probably nodding along because you already know what I am about to tell you: Chrysler pulled this stupid stunt for more than two decades. The cab forward design, conjured up in the name of safety, meant that a lot of things under the hood got squished and creatively relocated. The battery was stashed in the fender.
Before I begin with my screed, I'll be the first to admit it's actually a good spot for a battery. Moving weight lower in a vehicle helps handling, and that area of a vehicle is not usually crowded. But they really could have made it easier to get at this thing. Step 1 for a battery replacement on one of these heaps was disconnecting the negative cable—but it wasn't at the battery (more on that in just a moment). No, instead you had to jack the car up or rack it on the lift and remove the left front wheel.
After that, you'd be pulling the fender liner, which usually meant you'd break or lose a few fasteners to join the few that were already broken or missing. And God forbid they use the same fastener. Nope, there are eleventy-four different pieces, all seemingly requiring a different tool. Fine. Whatever. Get that out of the way.
At this point, you're looking at a battery in a small-ish but accessible hole. Depending on the application, you may or may not have good access to the negative side of the battery. Normally, my play here would be to disconnect the negative cable, but if it's not accessible, I just pull the positive first, being careful to not be a bo-bo and ground something. The factory procedure for a few of these actually had you isolate the battery by disconnecting the remote ground post under the hood, but I like to live on the wild side. Next I get the hold down bracket out of there. I seem to remember some cars having a weird angle bracket thing, which also needs to come out. By then, of course, there's enough wiggle room to get that negative cable undone.
Obviously if you made it this far, you can figure out the rest of this procedure; reinstalling a new sparklebox is just as you'd expect. But does a battery replacement really need to be that difficult?
No. No it does not.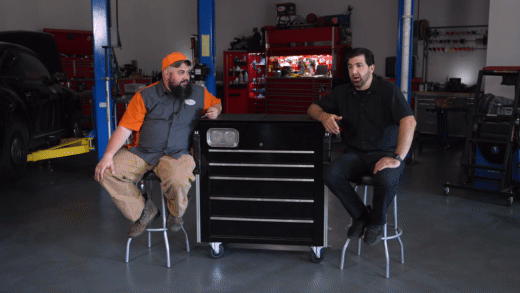 Nick and Lemmy discuss the pros and cons of throwing parts at a problem.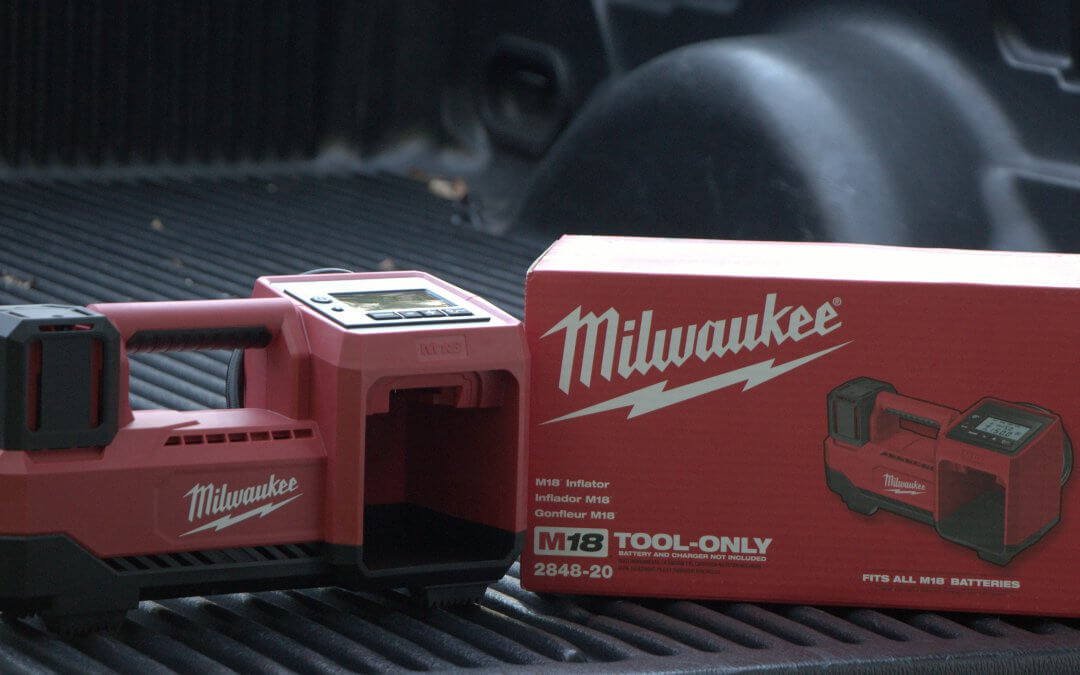 This tool is like black licorice: you're probably either going to love it or have no use for it whatsoever.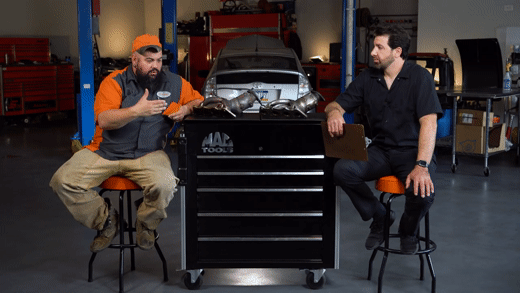 Diagnosing a catalytic converter isn't always the most straightforward process. Here are some tips from Nick and Lemmy at Dorman on what to watch out for.
Please note that functionality immediately above is provided by Disqus, a third-party plugin, and opt-ins or opt-outs only apply to Disqus and not Dorman Products. Please see Dorman's Privacy Statement for information regarding Dorman's privacy policies.