That viral repair shop who paid an employee in pennies? Yep, it's getting sued.
In a shining example of how to probably not treat your employees, a car repair shop in Georgia went viral in March 2021 for paying a disgruntled former manager by dumping more than 90,000 pennies, possibly covered in power steering fluid, in a pile at the end of his driveway.
A lot of people were surprised at the time that you can actually do that. The New York Times even said "It's not technically illegal to do so, according to the Department of Labor." Welp, apparently the DOL changed its mind – it announced on Thursday that it's suing owner Miles Walker of A OK Walker Autoworks for the stunt.
"The department's complaint alleges that Walker paid the former employee's final wages of $915 by delivering about 91,500 oil-covered pennies and a pay stub marked with an expletive to the worker's home – blocking and staining his driveway and requiring nearly seven hours for him to remove – as well as publishing defamatory statements about the former employee on the company's website," the DOL press release says.
The story originally went viral after the former manager's girlfriend posted a video of the mess on Instagram. When the news media picked up on the story, the shop owner initially cursed out reporters, but then capitalized on the publicity. The shop's website was updated with all kinds of fun references to the incident, including a T-shirt for sale that reads "A penny for your thoughts" on the back, a note on the homepage that reads "And yes we accept pennies as payment! They are cash!", and an entire page labeled "Pennies" that provides the owner's side of the story, denying any wrongdoing … but also calling the former manager a "WEENIE." Here's a link to a screenshot of the full page, as of this publication, in case it gets taken down.
The DOL alleges this behavior constituted retaliation for the employee contacting the division, and it also seeks about $37,000 in back wages for allegedly failing to pay overtime to other employees.
What do you think? Was the owner justified at all? Or is there no excuse to ever treat an employee like this? Leave a comment or question below.
The articles and other content contained on this site may contain links to third party websites. By clicking them, you consent to Dorman's Website Use Agreement.
Shop Press Comment Policy
Participation in this forum is subject to Dorman's Website Terms & Conditions. Please read our Comment Policy before commenting.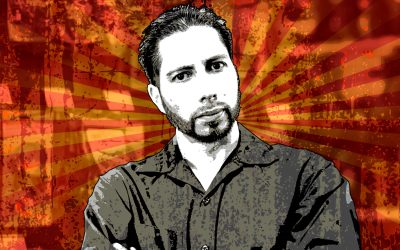 If you write service or sell parts, angry customers on the other side of the counter are an occasional part of the...